MTR Productions
MTR Productions is a new, groundbreaking, standard-setting service where you can shop online and procure all your simcha, party and events needs in one user-friendly location!
Founded and led by Menachem Tzvi Roseman, a long time veteran in the simcha/ party/event planning field, MTR Productions, Mr. Roseman and his professional team, can be counted on to provide the best party complements and in forming the optimal music group to enhance all simchas and events, all the time, every time.
All this is available to you today at competitive prices and is backed up by a firm commitment to achieving your complete satisfaction.
TYPES OF EVENTS:
Weddings
Engagement
Upsherin
Concerts
Dinners
Shul events
Bar/Bat Mitzvah's
Corporate Events
Non-Profits
Fundraisers
Family Events
Picnics
Birthdays and Anniversaries
Special Events
Schools and Camps Events
ENTERTAINMENT
Performers/Entertainers
Magicians
Jugglers
Clowns
Comedians
Balloon Artist
Character Walk-Around's
Multi Talent Performers
Strolling Entertainers
Stilt Walkers/Unicyclists
Game Shows
Variety & Novelty Entertainment
Caricaturists
Chinese Paper Cutter
Novelty Performers
Fire Eaters
The Shnitzel Guys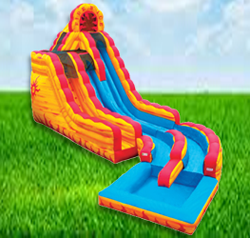 GAMES, RIDES & CONCESSIONS
Carnival Booths & Games
Cotton Candy
Snow Cones
Popcorn
Hot Dogs
Sand art
Spin art
Inflatable Rides (i.e. Moon Bounces, Slides, Laser Tag, Obstacle Course, etc)


BOOTHS/GIVEAWAYS
Arcade Game Rentals
Novelty Photo Favors
Casino Parties
Carnival Booths & Games
Wax Hands
Air Brush Artist
Superimposed Photos
Wire Sculptures
Airbrush Artists
Crystal Creations – Glass Blower
3D Laser Engraved Crystals
Video Games – Full Truss Setups
with Multiple Gaming Systems
Photo Favors: Picture Frames, Candy Boxes, Crystal Frames, magnets, Key chains, t-shirts, mugs, hats, mouse pads, etc.
MUSIC
Traditional Jewish Band and Orchestra
Specialty Singers
DJ's and Party Motivators
Accapella Singers
Sound Systems and Sound engineers
LIGHTING AND DECOR
Staging / Dance Floors / Intelligent Lighting
Video Montage Production and Playback
Plasma Screen Rentals
Projector and Screen Rentals
LED Wall Wash Lighting / Accent Lighting
Audio/Visual Production and Sound Reinforcement
PARTY PLANNING AND PRODUCTION
Complete In-house Event Planning
Kosher Catering
Custom Sushi Bar
Flowers
Limo service
Invitations/monograms
Bentchers
Themed Events- We can provide Performers, Music,
Décor, and Variety Entertainment, for your next themed event.
VIDEO AND PHOTOGRAPHY
Video Creation, production and Editing
3D Laser Engraved Crystals
Superimposed Photos?
Full Service Photographers and Videographers
Photo Favors: Picture Frames, Candy Boxes, Crystal Frames, magnets, Key chains, t-shirts, mugs, hats, mouse pads, etc.



---
VIEW OUR VIDEOS!
We invite you to view video clips of MTR Production items "in play." See for yourself the excellence of these services, and how they can enhance your event immeasurably and please your guests.
---
CONTACT US
We invite you to contact us with your comments and feedback. MTR Productions relies on your valued feedback to continually improve and update. We look forward to hearing from you.